COURIER SOFTWARE FEATURES
Get The Latest Techniques Courier Management Software For A Fast And Quality Courier Service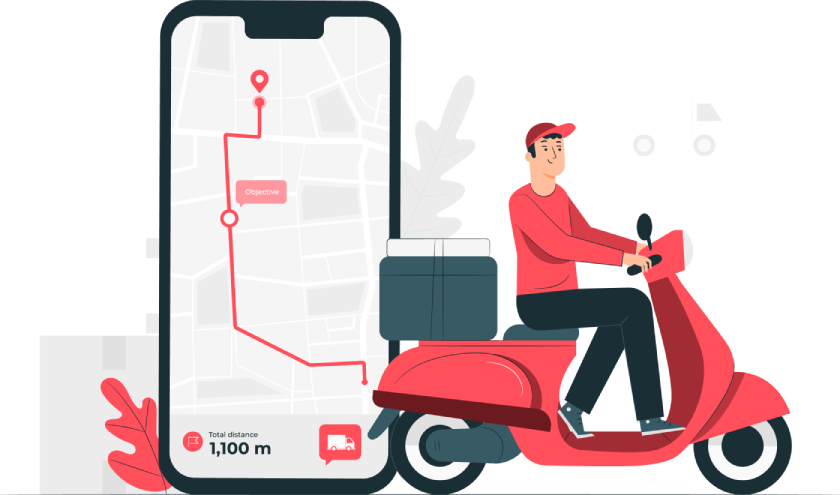 Enhanced Customer Experience
Booking & Shipment Statistics
SYSTEM DEMO OF COURIER SOFTWARE V8
Live Demo

Our demos are to help prospects' connect with this feeling of ownership or to see their extended vision of their own needs.
Front Website
Watch a front product demo
This is the customer window. when they login into the system they will get all the important information. The application allows users to keep track of all their shipments when they receive their courier and other such things. The admin of the system can manage the content here.
Access url
Email/Username
Password
https://courierv8.fniix.com/Login.html
[email protected]
password
Help: Shipment Booking

Please select below fields in demo for easy navigation

From
Postal code: 302017 (Jaipur)
To
Postal code: 10001 (Delhi)

Booking Mode: Select Domestic Type: Parcel
From: Jaipur
To: Delhi
Admin Web Panel
Take an inside look Admin Panel
Courier tracking software provides a full overview of your courier activities. It can be used to track daily business activities and enhance customer service by organizing your couriers. The app helps you manage your day-to-day operations, such as tracking where your companies are going, how many packages they are carrying, and their status on their routes.
USER / Driver
Driver Messenger App
Our courier tracking app provides a more convenient and visually appealing platform for your drivers so that they are more efficient at doing their jobs. Visually easy to use and incredibly convenient, it's easy to see why our service is the most competitive. Try this demo to know more about how it works.
USER / Customer
Customer App
Our mobile app is designed to increase efficiency and product delivery while improving your customer experience. A streamlined, seamless platform that gives you, the buyer, more ways to interact with your products and brands while also giving your customers unparalleled visibility into every step of the process.
Checkout our Courier Version 7 features
Real-Time Shipment Tracking
Our software offers real-time tracking options to customers. They can know the whereabouts of their ordered products or parcels. With a single, they will get all desired information about their shipment.
Customers/hub/agent wallet option
get the option of a wallet with this courier tracking software. It will act as an effective and convenient way to pay for the service.
Shipment Book By Location Pin Code
Customers can book shipments by delivery pin code in Courier version 8
Book COD Shipment Option
Our software option is an easy option for payment collection once an order reaches the desired address. Customers can select the cash-on-delivery option for their parcel delivery.
Add New Shipment Option
Being an admin you can easily add new shipments. You can add all details regarding your customers by selecting them.
All Shipment list
You will get all detailed information about every shipment that you need to complete or complete. With a single click, you will get the complete list of data.
Shipment Management And Update
Courier tracking software version 8 offers you the ease to manage all shipments and update their status. After completing any pending order you can update it to complete.
You can create your own android application with our courier tracking software. It will help you to deliver more convenient fast service to your customers.
Track Order Real Time
your customers will get the real-time tracking option for their parcels. Also, they receive all notifications related to the deliveries such as estimated time of delivery, delay in delivery, and other such things.
Feedback System
This feature will help to improve your service more. Your customers will be able to rate the service related to the delivery time, delivery boy, communication process, etc.
Electronic Proof of Delivery
The driver will have proof that he has delivered the product to the right address by uploading the picture of the delivery and the digital signature of the user on the delivery location.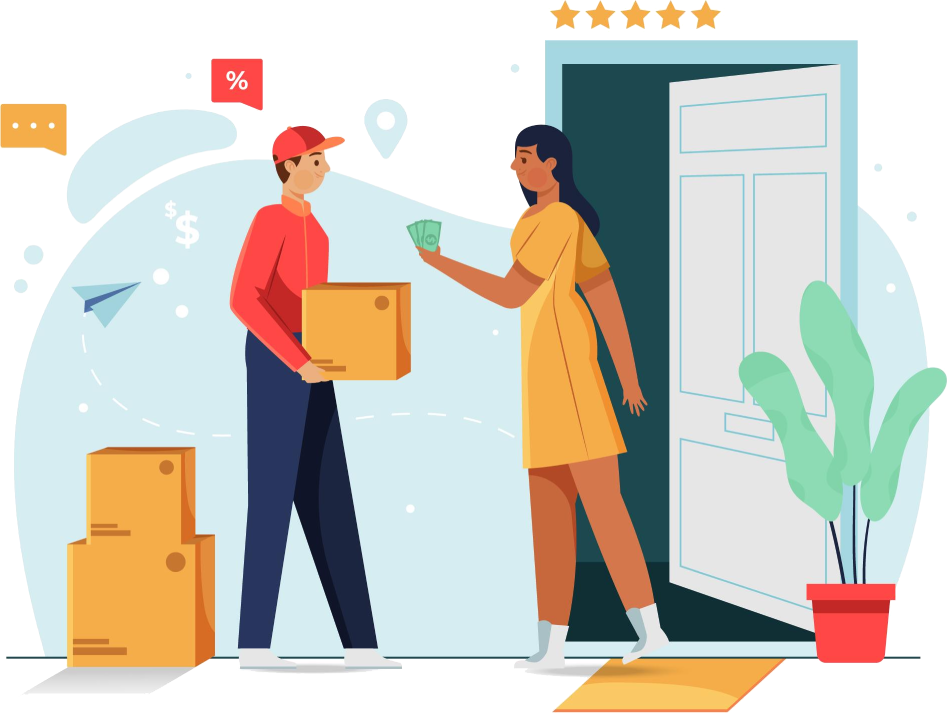 App Preview
App Screenshots
Login
into the system
Dashboard
manage everything
Activity Menu
move to everywhere
POD & E-Sign
Proof of delivery
Smart Routing
optimize path to pick or delivery
Call now
In build call now option
Delivery List
shipment with details
Pricing
Check our Pricing
Silver Package
Complete Software System
Front Website System
Admin Panel System
---
One Time Fee for Life time
Support Access (3 months)
Free Themes Updates (3 months)
Free Server Installation
Contact Now
Gold Package
Included Silver Package
Android Driver App
---
One Time Fee for Life time
Support Access (3 months)
Free Themes Updates (3 months)
Free Server Installation
Free Google Play Store Setup
Contact Now
Featured
Platinum Package
Included Gold Package
Android/iOS Customer App
Android Driver App
---
One Time Fee for Life time
Support Access (3 months)
Free Themes Updates (3 months)
Free Server Installation
Free Google Play & Apple App Store Setup
Contact Now
Admin Panel
Advance Admin Dashboard:- Here the admin can see an overview of the months' total bookings, delivered, Cancel order, return Order, Paid Amount , etc. and can also maintain all the activities.
Add New Shipment Option
All Shipment list
Shipment Management And Update
Pickup management
Manifest management
DRS Management
COD Shipment Management
Hub/Agent/staff/Branch Management
Paid and Unpaid Customer List
Missing shipment list
Driver And Messenger management
Finance Management
Bulk Shipment Upload Option
Scan Barcode Option
Label Invoice Print Option
Master Setup:
Location Management Route management Service management Product type Zone management Price management Other charge rate management Email Templates SMS Alert
CMS page List
News page management
Client Testimonials
Featured partner
Banner add option
SEO Management
Set Default AWB No
Set Agent Commision
Default Currency And Country Setup
Add Social Media Link Option
Frontend Web
Three Types Shipment Booking Domestic, International And Pick&Drop (Local)
Shipment Booking By PIN code
Product Type: Document, Parcel, Memo, Docs
Customer/Hub/Agent Wallet Option
Coupen Code Option
Price By Parcel Weight And Dimension
Unlimited Service Type
Real Time Shipment Tracking
Book COD Shipment Option
Unique User Dashboard
User Profile
User Recent Activity
Previous Shipment History
Schedule Pickup Option
Print Label And Invoice
Customer/Hub/Branch Login
Mobile Responsive Site
Plugins Features
Language Plugin For Frontend And Admin
Third Party API Integration
Payment Gateway Integration
SMS And Email Integration
Chat System For Customers Support
Driver App
Scan AWB Option
Shipment Pickup Option
Shipment Delivered Option
Google Map Integration
Smart Route Planning For Pickup And Delivery
Proof Of Delivery (POD) With Customer signature and Parcel Photo Delivery By OTP
SMS And Call Alert Option
Customer App
Shipment Booking
Customer And Driver Communication
Shipment Tracking
Previous Shipment History
Select Sender And Receiver Address By Google Map
User Profile
Our Valuess
Coureir Software Delivery Software Solution
Agencies
We have designed this software to help different courier agencies to deliver better shipment service.
Startups
The startup company will experience the desired boost with our courier software version 8.
Companies/Brands
Large companies will find this software an effective method to make bulk orders.